和紙の持つ柔らかな透明感は、原料が育った土地の、清々しい風と美しい水と重なります。その温かみと力強さは、代々土地に根ざしてきた原料生産者の、多くの労苦ときめ細やかな愛情が実を結んだものだといえます。鹿敷製紙の紙は、長年の人と地域と自然のつながりのなかから生み出されてきました。
The softness and transparency of Japanese paper seems to represent the land where raw materials were harvested under crisp air and beautiful water. The warmth and the strength of Japanese paper comes from the effort and love of raw material farmers living in that land for generations. Through the ties of local people and nature, Kashiki Paper Mills has been able to produce Japanese paper.


鹿敷製紙の特徴は、原料に重点を置いた紙づくりにあります。「原料に拘れ」という先先々代からの教えは、巷に海外原料が溢れ始めた時代から「国産に拘れ」となり、現在に至るまで鹿敷製紙の信念となっています。
What makes Kashiki Paper Mills unique is the high value we put into our materials. "Use only finest materials" was the philosophy we inherited from three generations ago and when the market started to depend heavily on overseas materials, our company's philosophy changed to "Use only finest Japanese materials." This belief is what we value at Kashiki Paper Mills even now.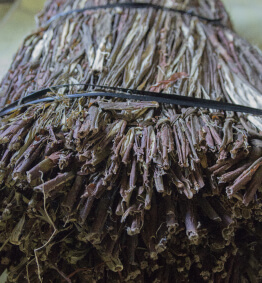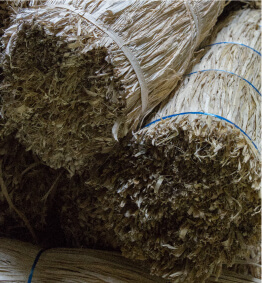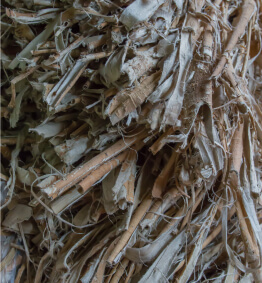 外国産の原料を一切使わず、純国産の原料を使用し抄造しています。割合としては土佐楮と三椏が全体の九割を占め、その他一割を那須楮、岡山県産の雁皮を使用しています。質の良い紙を漉くため、将来にわたって大切にしたいこだわりです。
Our paper is produced from raw materials purely made in Japan and contains no overseas materials. The papers contain around 90% Tosa Mulberry (Kozo) and/or Mitsumata and 10% Nasu Mulberry and Gampi from Okayama prefecture. We highly value continuing to use these materials in order to produce high quality paper.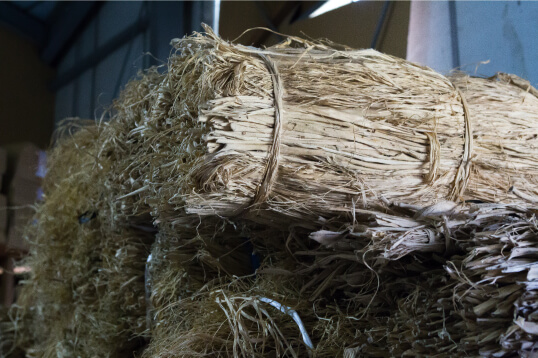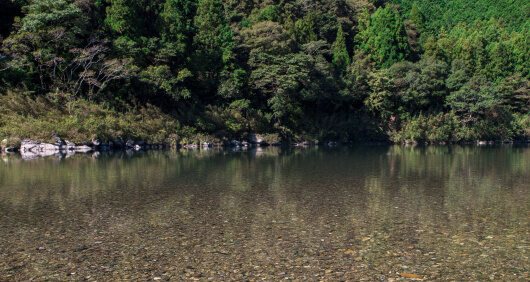 土佐和紙の里・いの町を流れる清流仁淀川。日本一の水質を誇る仁淀川の伏流水を使った紙づくりをしています。原料を洗う、煮熟する、ちりを取る、漉く。紙漉きの工程には豊かで美しい水が欠かせません。
The clear stream Niyodogawa is located in Ino-cho, the town of Tosa Washi. To produce paper, we use the underground water of Niyodogawa, which is known as the purest water in Japan. It is crucial to have rich and clear water in all steps to process paper; washing the material, boiling, washing away the dust, and making the paper. 

機械・手漉きともに、手間暇を惜しまず、同様の原料処理方法を守り続けています。
We have been using the same paper making process for generations. The same method is used to process raw materials, both for machine-made and hand-made paper.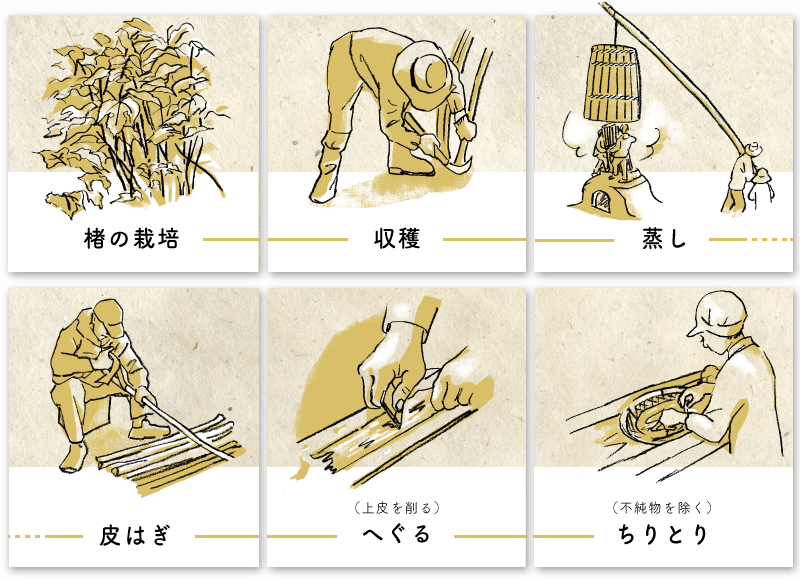 地域の原料農家、加工技術者、紙漉き、卸問屋、そして使い手へ。鹿敷製紙では、伝統的な技術を受け継ぎつつ、時代の変遷に合わせて新たな活路を開拓すると同時に技術を開発し、様々な用途に応じて紙を開発してきました。
Paper is passed on, starting from local raw material farmers to processors to paper producers to dealers and to users. Kashiki Paper Mills have not only passed down the traditional paper making skills but has also been a pioneer in inventing new skills over time. We have invented new types of paper to match various usages.
紙漉人確保の観点から、昭和四十九年に短網抄機を設置しました。手漉き紙を機械で抄くという考えから、原料処理は手漉き紙と全く同一の処理方法で行っています。かつ手漉き紙に似合った地合いを作るため、機械の回転を非常に遅くするなど技術面においても留意した結果、品質の安定性(厚薄のむらのない均質な紙)や機能の面でも手漉き和紙に勝るとも劣らない高品質な紙を抄紙する事が可能となりました。
Although we started using the machine from 1974, we wanted the paper making process to be as similar to the hand-made paper process as possible, therefore the same materials have been used for production. Moreover, in order to produce the same texture as hand-made paper, we studied the machine and decided to slow down the rolling process. This change led to the stability of the quality and ensured the paper has no bumps and unevenness. As a result, our machine-made paper is as good ashigh quality hand-made paper. 

日本本来の処理を経て作られた和紙は、何百年の時を経ても狂いなく、次の世代へと文化遺産を残すことができます。その技法を礎にしたロール状の修復紙は、長さに制約がなく、広い面積に継ぎ目なく使えることから、国内外の修復所(また修理所)で高く評価されています。国内の古文書や国宝の修復はもとより、世界中の美術館や博物館でもその品質が認められ、多くの文化財の修復に使用されています。
Japanese Paper produced by the traditional Japanese way can pass down cultural heritage from generation to generation without any deviation for hundreds of years. The restoration paper in rolls made in the traditional way has no limit in length which enables usage for large areas without creating a seam. Therefore, this paper is highly valued in restoration sites or conservation sites. 
Moreover, as the quality has been acknowledged, the paper is not only used to restore ancient documents or national treasures in Japan, but also used in art galleries and museums around the world and is used to restore cultural properties.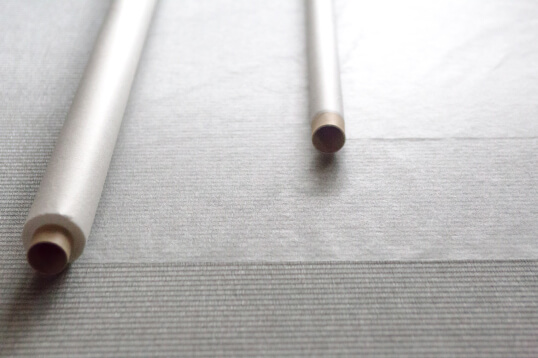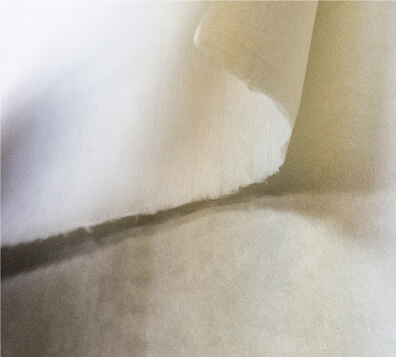 和紙は表面張力が強く、空気の層を作って音や湿度を逃さないしなやかさがあります。襖や障子、天井や壁紙に。天気の良い時には空気を外へ逃がし、悪い時には湿度を取り込み、日本人の五感と暮らしに寄り添います。
Japanese paper has high surface tension and is flexible, and also creates layers of air which shuts out sound and humidity. That is why it is widely used for fusuma and shoji (papered sliding doors), ceiling, and wall paper. During good weather the air seeps outside through the paper, while during bad weather the humidity stays inside. This paper complements the Japanese people's five senses and their lifestyle.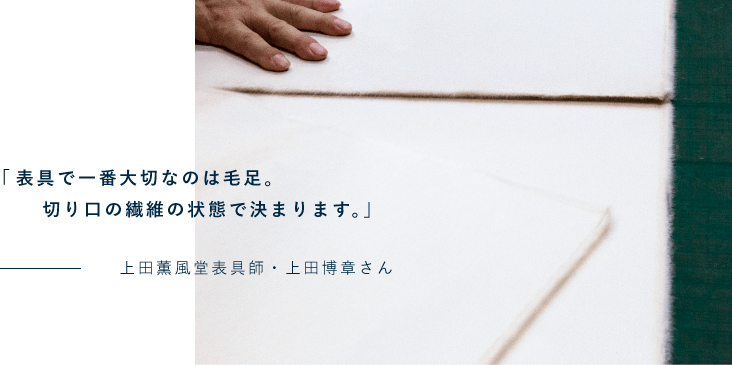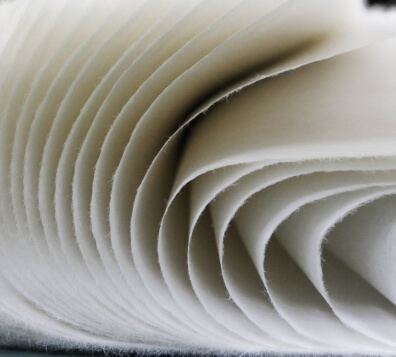 耐久性のある「鹿敷和紙(信風)」は幅広い分野のユーザーの方々から高い評価をいただいており、美術品修復家、装丁家、書家、版画家、デザイナー、建築関係など、業種の枠を超えて活用されています。
The durable Kashiki Washi (Shinpu) is highly valued among users from distinct fields, including art restorers, book designers, caligraphers, woodcut print makers, designers, the architecture industry, and others. Through them, the paper is utilized in various fields.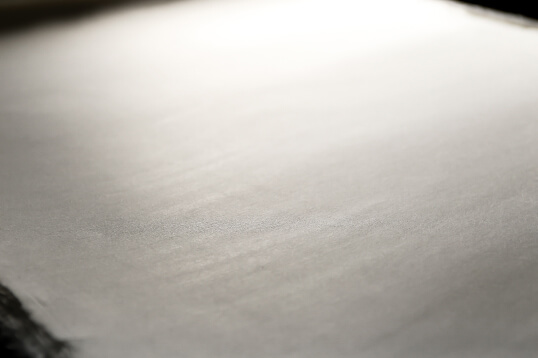 「良い紙を漉けば用途は後から開けてくる」という先代の思いは、現在も鹿敷製紙における紙づくりの精神となっています。様々な用途に素材としてお使い頂けるように、薄い紙から厚い紙まで(3g/㎡~100g/㎡)、安定した品質を備えた製品を揃えています。
 Our predecessor believed that "when fine paper is made, it will be utilized unlimitedly" and that has been Kashiki Paper Mills core value. In order for the users to use our paper for various situations, we provide thin to thick papers (3g/㎡~100g/㎡) with consistent quality.